Here are some questions that have me perplexed, puzzled and pondering.
Trains used to have roundhouses. These were large buildings wherein the train could be turned around to head in the opposite direction.

There are no more roundhouses. How do trains turn around?

One great thing about roundhouses. No one can corner you there.

Bluegrass songs can be divided into two categories. There are songs about cabins and songs that are not about cabins. For example, "My Sweet Little Cabin In The Pines" or "How I Miss My Old Family Cabin" etc.

No one builds cabins anymore. Well maybe those structures for ice fishing, but they don't count. If you take a drive out in the country you will see fairly new homes on land that was purchased at a reasonable price.

So will today's Bluegrass writers be penning songs like, "My Sweet, Sweet Split-Level Faux Tudor In The Field" or perhaps "The Old Family Two Story Auburn Brick With The Three Car Garage Brings Back Memories Of Sweet Days Gone By."

And given the fact that many of today's Bluegrass players have day jobs and live in the city will Cabin songs now be considered Infrastructure songs. This has just got me to wondering.
Humor is so diverse. We have ethic comedians that can stand up in front of an audience of their peers and get the whole crowd rolling in the isle.
We have Jewish comedians, Black Comics, Hillbilly comics, Italian comics.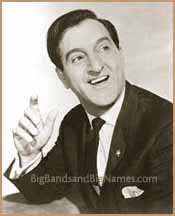 Danny Thomas was Lebanese and left no stone unturned making fun of his ancestry.
So when are the Muslims going to lighten up?

A funny thing happened to me on the way to the café to smoke the hookah... or...An Imam, a Roman Catholic Priest and a Rabbi where playing golf...

I'm just saying the rest of us laugh at ourselves and it helps us get through the day.