The Four Seasons are from Belleville New Jersey, which is a small town just 15 minutes north of Newark. These guys grew up listening to and being influenced by doo-wop groups.
If you've seen Jersey Boys then you know their story. But what has fascinated me since I was 11 or 12 years old was their sound. Frankie Valli is actually a baritone, but with his falsetto voice his range covered four octaves.
Counter tenor
is a type of classical male singing voice whose vocal range is equivalent to that of the female contralto or mezzo-soprano voice types. Voice teachers often speak of your "head voice" when they mean falsetto.
The Four Lovers
by playing local clubs around their home town. At the time the group was lead by Tommy DeVito, who played guitar and sang tenor. Hank Majewski played rhythm guitar and Frank Cattone played accordion. Billy Thompson handled the drums and Nick DeVito played bass. Frankie Valli sang lead. He did this under different aliases, including Frankie Tyler, Frankie Valley, Frankie Valle and several other names.
This group continued playing local clubs from 1956 to 1958. When Nick DeVito was unavailable, Nick Massi was employed as the bass player. When Massi was unavailable
Charles Calello
played bass.
By 1959 the group hooked up with an up and coming songwriter named Bob Guadio. Anazingly at age 15 Guadio had scored a hit record with a song called "
Who Wears Short-Shorts."
There is no doubt in my mind that without Guadio's incredible gift of songwriting, there would probably have been no Four Seasons.
You're the Apple of My Eye
the made #62 on the Billboard Top 100.
The following year Frankie Valli and Bob Guadio made a pact that they would have a partnership, which they did this through a handshake. Guadio would write the songs and Valli being the voice.
The Seasons first single was called
Bermuda
. The flip side was a song called Spanish Lace. It did not chart.
Sherry
.
Crewe and Guadio were on a roll and followed up with
Big Girls Don't Cry,
which became their second #1 hit and then
Walk Like A Man,
which scored their third #1. Each recording sold over a million units. They followed these up with
Candy Girl
and Ain't That a Shame.
Unfortunately Vee Jay could not fulfill all the orders for records due to the company's financial situation. During this same time period, Vee Jay had inked a contract with EMI to become the American distributor of Beatles songs. They only produced one Beatles recording.
Vee-Jay eventually filed bankruptcy and the Four Seasons were able to reclaim their catalog. By this time they had signed with the Philips label.
Beatlemania and the British Invasion did not seem to diminish the popularity of the Four Seasons, Although the song
Dawn (Go Away)
was kept out of the #1 spot on the Hot 100 by several Beatles singles.
By 1965, Nick Massi decided he had enough of traveling and performing and left the group. He was briefly replaced by Charles Calello, the group's arranger, who stepped in for a while to play bass and sing the bass parts.
Shortly after this left-handed bass player Joe Long was permanently hired and stayed on through 1975.
Ronnie,
Let's Hang On!
,
Working My Way Back To You
,
Opus 17 (Don't You Worry 'bout Me)
, a beautiful rendition of
I Got You Under My Skin
, Tell It To The Rain,
C'mon Marianne
, Silence Is Golden and Will You Love Me Tomorrow. And then there was
Don't Think Twice, It's Alright
, which has its own story.
Rose Murphy was famous for the song I Can't Give You Anything but Love.
The Seasons played it for an Atlantic City disc jockey and he begged them to give him that song. He said he'd run it as a contest to see if anyone could guess who was singing it. So the recording was now getting air play.
Rag Doll
out and it was #3 on the charts. Another Four Seasons song would kill it. So it was decided the songs credit would be given to a group called "The Wonder Who." The single came in an interesting connect-the-dot wrapper, which was suppose to answer the question; who were The Wonder Who. About this time there also was an instrumental attributed to
The Valli Boys.
Genuine Imitation Life Gazette
. The songs dealt with war, racial tensions and other problems of the day. The albums cover was designed to resemble a newspaper.
It was a failure to all but staunch Four Season's fans. The Season's loved it. But their record company wanted them to just be pop artists. This was the last of the Philips recordings.
In 1973 Tommy DeVito was bought out due to debts that he ran up. Massi had already left.
Frankie put together replacement players/vocalists and was now billed as Frankie Valli and The Four Seasons.
This was a new start for Valli and gave him a new image. Many of the new solo songs were void of the falsetto voice. It was Frankie Valli's new beginning.
Frankie Valli's first solo hit was
Can't Take My Eyes Off of You
. This was followed up with Swearin' To God and then 1975's My Eye's Adored You.
Their only Motown Record
The Four Seasons
needed a new label and signed with Motown on the MoWest label. Nothing really surfaced from this relationship. One album was recorded, but the single that was planned was not promoted. The group was to do a second LP, but in never came to fruition. By 1974 The Four Seasons and Motown parted ways.
The group attempted to purchase the catalog of recordings they had done with Motown, but the asking price was too steep.
My Eyes Adored You
. This song became a number one hit for him in 1975.
Kenny Nolan
under the title Blue Eyes In Georgia. "Blue Eyes in Georgia, They're the only eyes I've ever loved" became "My eyes adored you, though I never laid a hand on you" with the help of Bob Crewe. It went from a love song about a girl, to a remembrance of puppy love. It touched the hearts of many that experienced similar feelings and that is what makes a song a hit. The song included a nod to New Jersey, where Frankie grew up;
"Walking home everyday over Bargegat Bridge and Bay."
DeVito and Valli
Valli was now committed to his solo career
. And he worked like a dog. He had given his word he would pay off the million dollar debt that DeVito had run up against the band. Because Valli was earning money legitimately he had to pay tax on those million dollars. So he had to earn at least two million dollars. He did a lot of work in Supper Clubs around the country. This is where I saw him in 1975 at the Beverly Hills Supper Club in Southgate Kentucky.
John Paiva (guitar), Don Ciccone (bass), Lee Shapiro (keyboards), and Gerry Polci (drums)
Mister Dieingly
Sad. Ciccone joined the Four Seasons.
Joe Long
maintained his position as bass player through 1975.
Who Loves You.
Polci, Ciccone and Long did the background vocals with Valli on the verse.
Judy Parker & Bob Guadio
Next Guadio and his new wife Judy Parker
wrote December, 1963. The original song was written by Guadio under the title December 5th, 1933 and was about the repeal of prohibition. The song was shelved as Guadio was not really thrilled with the lyrics. Parker and Guadio rewrote the lyrics about a young mans first sexual encounter and the song rocketed off.
I felt the rush like a rolling ball of thunder...
) and Valli did the verse (
Oh I got a funny feeling when she called me in the room...
).
Ces soirees-la
(These Evenings). It became #1 in France and was later used in the
opening act of the stage version of Jersey Boys.
Grease
. Valli said his manager at the time was Allan Carr. Carr was partners in the movie with Robert Stigwood. Carr asked Valli if he wanted to be in the movie or sing the title song. Valli really loved the song. He called up arranger Don Costa and got him involved. In 1978 Grease became one of the biggest hit records that Valli ever had in his career. It was also re-released as a dance-mix version.
Robby Robinson
Valli has continued to tour throughout the world
. His musical director for 35 years has been Robby Robinson.
Robinson plays keyboard
and chooses the core band members/vocalists. Generally horn players are contracted in each city in which the group plays.
Robby Robinson
has also worked up some updated arrangements and endings for some of The Four Seasons hit songs.
In 2005 the Broadway Musical Jersey Boys
opened. This was based on the life of The Four Seasons from a book written by
Marshall Brickman and Rick Elise.
Music is attributed to Bob Guadio and lyrics to Bob Crewe. It was Guadio who hired Brickman and Elise to put together a discography musical. Brickman suggested creating the show based on the band's history of going from rags to riches.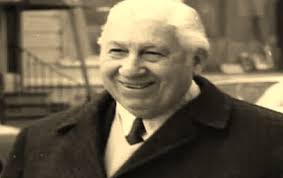 Gyp DeCarlo
The producers were also contacted by the family of
Gyp DeCarlo
, a mob boss, to ensure that he would be portrayed respectfully (or else!).
The 2007-2008 year of the Broadway production coincided with the writer's strike. The Writers Guild of America, both East and West which is comprised of 12,000 writers not to mention labor unions went on strike. The effect on Broadway was staggering.
Only 8 shows remained available to the public, due to the sympathy strike by stage hands union.
Valli must have like the concept of having the "Jersey Boys"
singing harmony behind him because since 2012 he has appeared with this format in his concerts. Perhaps it is easier and more economical to hire four singers than it is to hire guitarists, bassists, keyboard players and drummers that double as singers.