I was driving last night to pickup dinner. I had the radio on and was searching through stations for something to listen to that kept me interested. I tuned in to a small station that was playing old songs and the song Popsicles, Icicles by The Murmaids came on. I've heard the song many, many times before, but this is the first time I've listened.
Clavoline
I'm wondering what instrument was making that 'icy' sound. Was it an organ or a clavoline?
The girl that sang lead had such a gorgeous voice. Her phrasing was brilliant. I was also impressed that the song was not perfect. There were a few spots that were perhaps not on queue, but it added to the recording.
This song was probably recorded in the middle of 1963, since it did not receive airplay until October of that year. The Murmaids were a trio of high school aged girls, Carol and Terry Fischer, age 15 and 17 at the time. They were joined by their friend, 17 year old Sally Gordon.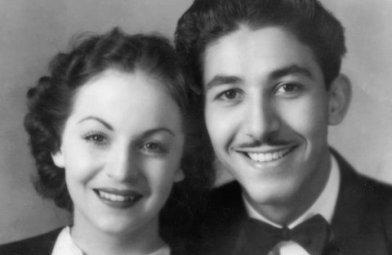 The Fischer girls came from
a very musical family
. Their father of the Fischer girls was composer Carl Fischer. He had written some hit songs for Billie Holiday and Frankie Laine. Their mother was a singer with the Stan Kenton Orchestra and their grandmother was a singer in a vaudeville act.
Mike Post
This was not the trios first attempt at recording. Mike Post produced demo records for them. He also used them as back up singers on sessions at Gold Star Recording. If you are not aware, Gold Star was the studio that Phil Spector used, as did the Beach Boys to produce many, many hit songs.
Terry Fischer states that within three months the group had recorded a hit single, then an album. They did several television shows and numerous appearances. The Fischer's mother acted as their manager. There were offers from many record companies, but Mrs. Fischer turned them down. They released a few more singles that never charted. Terry states everyone made money, but all the girls received was a bill from the recording company charging them for royalties.
The song, Popsicles, Icicles was written by David Gates (later he was in a band called Bread). Gates had written 5 songs for the session that the girls recorded. The vocal arrangements were by Skip Battin. The session was produced by Kim Fowley.
The song charted at #3 in 1964 and was right behind the number one tune, I Want to Hold Your Hand. It was released in the U.K. but failed to chart since the British did not recognize Popsicles. They called them Ice Lollies.
I love the backing instrumentation, particularly the organ sound. It is fascinating that David Gates used a similar sound in later years on Breads recording of "If".
One mystery that may never be solved is why did the Murmaids not spell Mermaid correctly.