We were standing
Standing by peaceful waters
Standing by peaceful waters
Whoa Wah Oh Wha Oh
Whoa Wah Oh Wha Oh
Many years ago along the Illinois-Wisconsin Border
There was this Indian tribe
They found two babies in the woods
White babies
One of them was named Elizabeth
She was the fairer of the two
While the smaller and more fragile one was named Marie
Having never seen white girls before
And living on the two lakes known as the Twin Lakes
They named the larger and more beautiful Lake, Lake Elizabeth
And thus the smaller lake that was hidden from the highway
Became known forever as Lake Marie
Many years later I found myself talking to this girl
Who was standing there with her back turned to Lake Marie
The wind was blowing especially through her hair
There was four Italian sausages cooking on the outdoor grill
And Man, they was ssssssssizzlin'
Many years later we found ourselves in Canada
Trying to save our marriage and perhaps catch a few fish
Whatever seemed easier
That night she fell asleep in my arms
Humming the tune to 'Louie Louie'
Aah baby, We gotta go now.
The dogs were barking as the cars were parking
The loan sharks were sharking the narcs were narcing
Practically everyone was there
In the parking lot by the forest preserve
The police had found two bodies
Nay, naked bodies
Their faces had been horribly disfigured by some sharp object
Saw it on the news
On the TV news
In a black and white video
You know what blood looks like in a black and white video?
Shadows, Shadows that's exactly what it looks like
All the love we shared between her and me was slammed
Slammed up against the banks of Old Lake Marie, Marie

We were standing
Standing by peaceful waters
Standing by peaceful waters
Whoa Wah Oh Wha Oh
Whoa Wah Oh Wha Oh
Whoa Wah Oh Wha Oh
Whoa Wah Oh Wha Oh

Standing by peaceful waters
Peaceful waters
Standing by peaceful waters
Peaceful waters
Standing by peaceful waters
Peaceful waters
Standing by peaceful waters
Peaceful waters
Ahh baby, we gotta go now




John
Prine
was a late comer to the folk scene. He was discovered by
Kris
Kristoferson
when he was playing music at a
Chicago
folk club. He was even hailed as the New Dylan.
Prine is a prolific song writer and has been dubbed legendary; something he talks about tongue-in-cheek during his performances. He has won a Grammy for his album The Missing Years. He has also survived a battle with throat cancer.
Lake
Marie
and In Spite of Ourselves are my favorite Prine songs. Here is my take on
Lake
Marie
.
I have known guys like the narrator of
Lake
Marie
. Guys that have no direction, no goals, no worries and not many cares except for getting by day to day.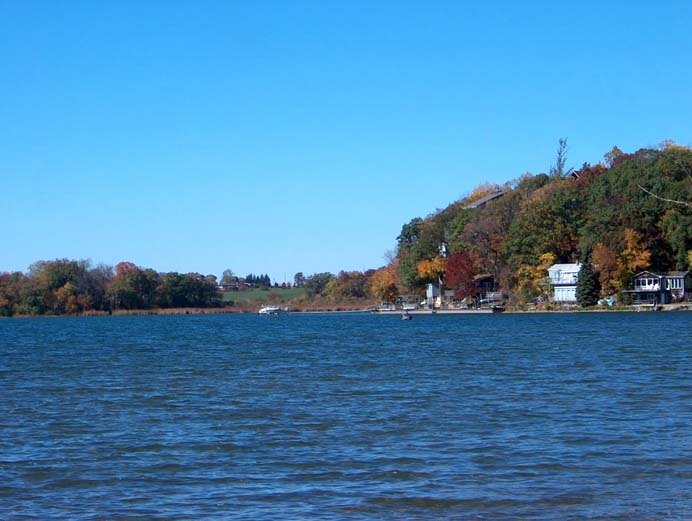 This song is about the
Twin
Lakes
in
Kenosha
Wisconsin
on the boarder of
Illinois
and
Wisconsin
,
Lake
Elizabeth
and
Lake
Marie
.
Illinois
history figures strongly in Prines song, which would make sense, since he grew up and worked in
Chicago
. The chorus is sung, but the verses are spoken in story form.
The first verse has it roots in reality.
Mary
Ray
, a native of
England
was born
June 15, 1816
. She came to
America
is 1833 and resided in what was to become known as "English Prairie". In 1837 she was married to
Jonathan
Ineson
, also an early settler on the prairie. Their son
Robert
was the first born son in the County. There were eight children in all, including the first set of twins born on the prairie. The girls were baptized
Mary
and
Elizabeth
. Both lakes were named after these girls, Lake Mary & Lake Elizabeth, which extended into
Illinois
, and almost to the English Prairie. Indian raids on towns and settlers camps were a clear threat in that time period and many times the captives were women and young girls. However, this is where the song deviates from reality.
Mary
and
Elizabeth
were never abandoned by their parents or taken in by Indians.

However, in 1832, during the Black Hawk War, there were two sisters held captive by a group of Potawatomi Indians.
The second verse is perhaps about a relationship that Prine actually had or perhaps was mythical. Most great writers use experience as a basis. Prine spins the yarn in his own easy going style mixing reality and absurdity.
He's falling in love, but remembering grilling sssssausages. He's attempting to put his marriage back together and trying to catch fish.
The third and most disturbing verse speaks of a travesty the narrator says he watched on television. But is it about this same couple being savagely massacred or is it about the news event?
From a historical perspective, The Black Hawk War started when Chief Black Hawk joined with other tribes fighting to save their land. The event became a travesty. While
escaping military forces, many women, children and elderly people were starving and could not continue. They were left to die along the way. Many times they were slain by their own tribe members to put and end to their suffering. Sometimes they were slain by the military. Did Prine have this event in mind?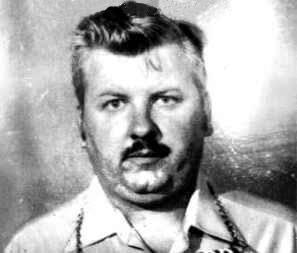 One other thought concerns two serial killers that grew up or made there home in this area,
John
Wayne
Gacy
and
Jeffry
Dahmer
. Is the song about an event caused by one of these animals?
The narrator concludes the verse by saying all the love between her and me was slammed against the banks of
Old
Lake
Marie
. Did this event end their lives and love or was the narrator watching it on television and bemoaning the loss of his own love?
"S
hadows, shadows, that's exactly w
hat it looked like."
He then shifts from his frantic thoughts back to the peaceful verse remembering; We were standing beside peaceful waters.