This is a song that is an old favorite of mine. It was done by a group called The String-A-Longs in 1961.

The group was made up of some teens from Plainview Texas. They became involved with a fellow named Norman Petty, who had a recording studio in Clovis, Texas.


If you look back at early rock & roll, the name Norman Petty was well known in the West. He was the producer of Buddy Holly's first songs and he had a hit record for a guy named Jimmy Gilmour with the song Sugar Shack.



The String-A-Longs went to Petty's studio to cut a song with a vocal part on it. However Keith McCormick, who sang and played guitar, just could not sing that day.

The group wound up recording two instrumental songs that day.

The authorship of the songs is somewhat in question. Norm Petty claims on his website that he had these two songs that he gave the boys. The more believable story, in my humble opinion, comes from Jimmy Torres, the guitar player that played the lead part on the recording.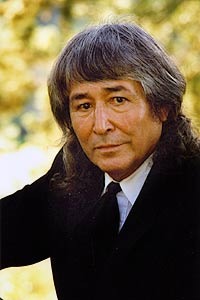 In his own words Jimmy says, "I had come up with many tunes during my childhood. The one that became "Wheels" came to me, inspired by the march king, John Phillip Souza. As a small child, my father gave me a little flute made of the first composite plastic. It was white and had a red mouth piece.

My father showed me how to play it and I used to play this flute constantly. When I got proficient at playing, I started making up tunes on it. I used to march down the corn rows playing my flute. Tunes had always come to me as I played or worked. I had these tunes which I wanted to hear played. But I was afraid that if I brought the tunes forward myself, no one would be interested because I was not "white." So I played my tunes for Petty. When he brought them forward as "his" tunes, I accepted that since my passion was to hear my tunes played on the radio--whether I got credit or not."


He goes on to say, "Petty put his name on my tunes and the titles got changed. My tune inspired by John Phillip Souza wound up being called "Wheels." "Wheels" had started out being called "Tell the World," and "Tell the World" was "Wheels," a total faux pas. "Wheels" was claimed by Petty has his own. It was very confusing to everyone involved, but Petty, in 1964, wound up giving me the rights to "Wheels" and all the rest of my tunes and acknowledged my authorship so the royalties came to me. "

It was a standard practice for the record producer to put his name on a song as co-writer or even writer. It still is a practice for major record companies to retain rights to a song from the artist they manage. It's all about sales, royalties and money.

If you listen to the tune of Wheels, the lyrics, "Tell the world how much I love you" fit right in. So I agree with Mr. Torres. He wrote the song and the company that pressed and labeled the record put the labels on the wrong sides.

As with most music groups, issues within the membership or money problems set in and eventually someone quits or is asked to leave. The String-A-Longs succumbed. Jimmy Torres and Richard Stephens continued to play music together. Despite the squabble over the songs ownership, Torres seems to hold no animosity to Norm Petty. Quite the contrary, he speaks highly of Petty's drive in moving their career along.


The unique guitar sound heard on Wheels was derived through the use of Magnatone Amplifiers. These guitar amplifiers had a true vibrato effect that varied the pitch of a note. Most other guitar amplifiers were equipped with a tremolo effect that rapidly turned the sound off and back on giving a shimmering sound. Lonnie Mack also made use of this Magnatone sound back in the day.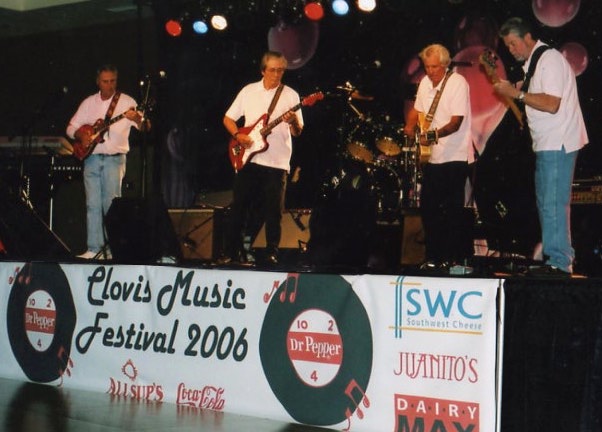 The String-A-Longs reunited for a final concert in 2006 at a concert in Clovis Texas
.
http://www.youtube.com/watch?v=maRHBwtY1Qo